Managing Director's Message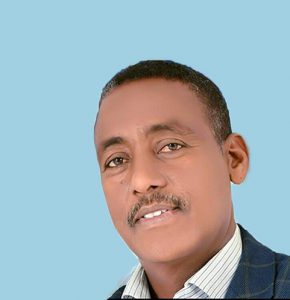 As one of the Somalia's most successful companies, our corporate journey began in the early 1993's. Today, we remain committed to the same ideals and objectives that have driven our success over the last two decades. We are proud of our past and we have an active present and we look forward to a promising future. These values are ingrained into our corporate culture and are followed in every aspect of our business operation through four major tenets: zero compromise on quality, consistent value for money to our clients, client's satisfaction, and maintaining loyalty with the employees & vendors.
We are committed to having a good partnership, transparency and reliability with our clients rather than Client-Contractor relationship. Our clients are fully aware that we have the skills, resources and expertise, and most importantly, the ability to complete their projects to the highest standards on time.
Also Health, Safety, Quality and the Environment are the most important concerns of our company and we follow strict safety regimes and strive to continuously improve its performance. We at IAG take pride in our achievements which we attribute to the dedication of our staff, whose exceptional skills and expertise are the key value of our company's
success. Our loyal team of workers & professionals has always succeeded in proving that we can deliver on our promises, we can rise to the challenge and excel in our performance to the satisfaction of clients.
We take pride in being one of the reputed privately owned Contracting, Sub-Contracting Company in Somalia. Having achieved remarkable growth over the last 29 years, since 1993, and contributed significantly to the development of Somalia. The Company has attained prominence as a leader in the field of construction and engineering through competence, competitiveness and timely delivery with highest quality standards and recognized safety performance. We have a long tradition of serving our valued customers to their complete satisfaction through efficient management and excellent workmanship, which we continue to maintain with our untiring efforts.
Last, but by no means least, a warm word of thanks to our own employees: the foundation and pillars of our success, who have shown care and responsibility at every turn and who have enabled us to become, in the space of a few years, one of the leading construction firms in the region.